Cedar Kids Playhouse & Log Cabins

REG PRICE   $799.00 + Shipping
SALE PRICE $599.00 + Shipping

Productive Cedar Products builds solid wood playhouses for kids from durable, long-lasting Michigan white cedar. With solid construction and excellent craftsmanship, our children's playhouses will last for years and look great in any backyard.
Each cedar playhouse has three 14 by 20 inch windows located in the front and sidewalls with decorative cedar shutters, as well as a 20 by 22-inch hinged cedar door with a handle and latch on the front wall. The four walls are built with 3-inch log shaped siding nailed to a 1 by 2-inch pine studding. With thick, three-inch siding and a peaked roof, we build durable log playhouses. For extended convenience, each playhouse is easy to assemble with our pre-fabricated sectional walls, 3/4 inch cedar boards nailed to a 1 by 2-inch frame floor, and two roof panels. To top it off, the peak roof is covered with 3/4 by 4 inch beveled cedar boards and capped off with a center ridge cap. You will never have to worry about sizing and construction; everything is done for you! With a few nails to secure each panel, you can easily build the playhouse to create an exciting play environment in no time. Don't worry, the unit only weighs 275 Lbs. and is 5ft. by 6 ft. by 6 1/2 feet high, and two people can easily handle this playhouse.
Give your kids a reason to get back to enjoying themselves outside, away from the distractions of television and video games. Made of quality and durable wood, each playhouse is beautiful and built to last. We ship our play cabins directly to you, anywhere in the continental US, by freight. Contact us today to order your kids play cabin!
Easy to assemble, our playhouses come in complete panel sections.
Log siding is a #2 grade so they will have some bark, knots and imperfections per piece
Shipped Directly  to your Home or Business | COMES by FREIGHT TRUCK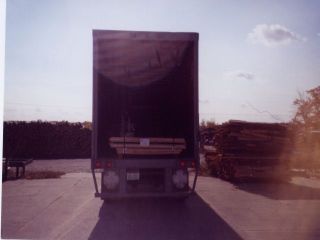 TO PLACE AN ORDER CALL:
(989)  727 – 4902   (9:00a.m. – 5:00p.m. Eastern Time)
(989) 727 – 9199 (6:00p.m. – 10:00p.m. Eastern Time)