Cedar Bow/ Rifle Deerblind
SALE PRICE $795.00 + Shipping


Our Cedar Bow/Rifle Deer Blind is perfect for hunters looking for a bit of room to work in their hunting box blinds. With seven feet of headroom and sliding plexiglass windows perfect for bow and rifle hunting, use this ground blind during any season. Made from cedar, its natural resin will prevent rot and won't attract insects, meaning this hunting blind will be ready for muzzleloader season for years.
Productive Cedar Products is an online deer blind supplier with years of experience and more than 10,000 satisfied customers. Our blinds ship all over the United States and offer hunters a safe way to hunt while being protected from the elements, too.
Contact Productive Cedar Products to order your Cedar Bow/Rifle Deer Blind by phone today! Your deer stand will be shipped to your home or office by freight on an easy-to-move pallet for fast assembly.
Dimensions:
5ft x 5ft x 7ft tall
Shipped Directly to your Home or Business | COMES by FREIGHT TRUCK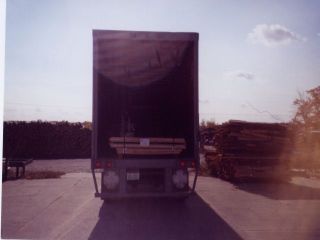 TO PLACE AN ORDER CALL:
(989) 727 – 4902 (9:00a.m. – 5:00p.m. Eastern Time)
(989) 727 – 9199 (6:00p.m. – 10:00p.m. Eastern Time)
Easy to assemble deer blinds come in 6 complete panel sections