Cedar Hinged Window Deerblind
Our Deer hunting ground blinds and box blinds come in many shapes and sizes, and versatility is important. At Productive Cedar Products, we know hunters enjoy using a variety of tools. Whether you hunt with a bow or rifle, the Cedar Hinged Window hunting blind is perfect for your next hunt. Made with a high-quality three wood frame, it's an affordable box blind featuring 7X45 inch hinged plexiglass windows, which allow for a clear view on all three sides of your shooting areas. The wide windows are perfect for crossbow and rifle hunting, making the Cedar Hinged Window Deer Blind perfect for all seasons.
Order your Cedar Hinged Window hunting blind by phone from Productive Cedar Products today! We will ship your deer hunting stand to your home or office by freight on a pallet that makes for easy assembly and transportation to your favorite hunting spot. Contact us by phone at our Hubbard Lake, Michigan location, or fill out our online contact form today!
Dimensions:
5ft x 5ft x 6ft tall
Shipped Directly to your Home or Business | COMES by FREIGHT TRUCK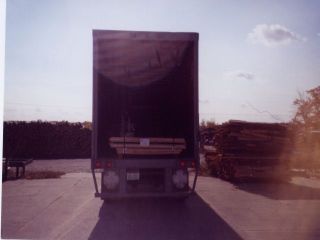 TO PLACE AN ORDER CALL:
(989) 727 – 4902 (9:00a.m. – 5:00p.m. Eastern Time)
(989) 727 – 9199 (6:00p.m. – 10:00p.m. Eastern Time)
Easy to assemble deerblinds come in 6 complete panel sections