Customer Projects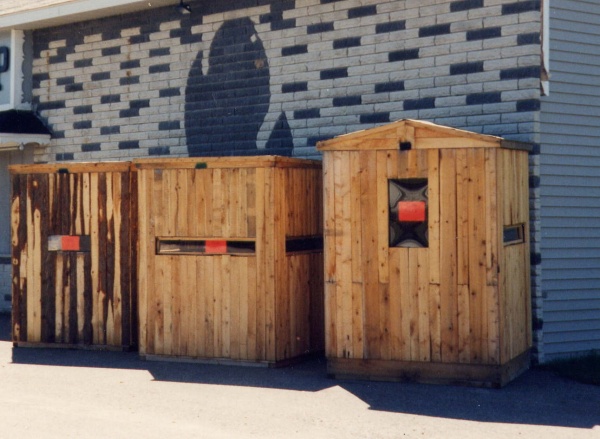 Productive Cedar Products does not build platforms
This is what Customers have done with the deerblinds to raise them in the air.
Click on pictures below to enlarge
Our ground blinds for deer and bow hunting can be raised easily because they come in 6 complete sections and each sections only weighs 60 lbs.  Unlike fully assembled blinds can weigh as much as 500 lbs and you have to have a Fork truck or tractor to raise them  up.
Send us a picture of what you have done with our deerblinds to: info@huntingdeerblinds.com
Or send to: Productive Cedar Products
6276 Ratz Rd.
Hubbard Lake MI. 49747
Productive Cedar Products does not build raised platforms. These are examples of  what customers have done with our deerblinds.
Check out how easy the deerblinds are to assemble, Watch our online video on each deerblind page. Read all the testimonials on our deerblinds and playhouse.