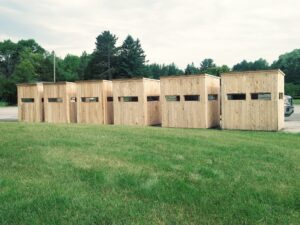 Even if you are using one of our high-quality hunting blinds, you still need to remember to pack a variety of supplies and gear any time you head out into the woods. Your safety and the safety of other hunters is most important, which means the first thing you should make sure you have is the appropriate attire. Pack your camouflage, but make sure you have an orange vest so you standout to others who may be hunting in the same area. Also remember to dress appropriately for the weather. Bring extra layers if it is colder outside and more durable boots if it has been raining or snowing.
Of course, besides your clothing you need to make sure you have the right equipment to track and hunt deer. No matter what type of rifle you use, you should always bring extra ammunition, especially if you plan on hunting for a long period of time. Tracking will be made easier if you have maps, compasses, or even a GPS.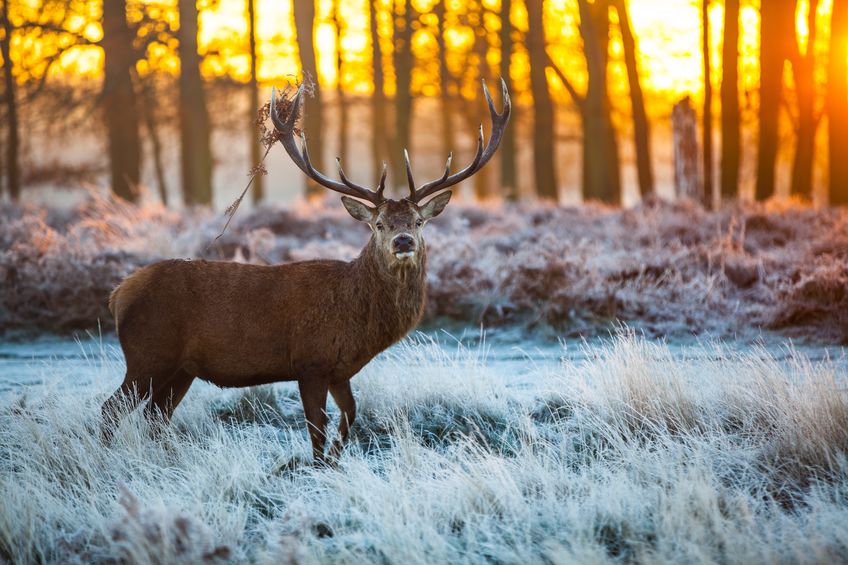 For your personal comfort inside the deer hunting blind, bring extras like toilet paper, sunscreen, and sunglasses. Make sure you pack food and water as well to keep your energy up, allowing you to hunt longer and stay more alert throughout the day. If you plan on hunting late into the night, bring headlamps and flashlights to find your way back to your deer box blind.
These are just the essentials that you should bring when it comes to deer hunting. With our deer hunting blinds, you can make your overall experience more enjoyable, but you still need to bring this equipment with you. For more information on deer hunting blinds give us a call today!