In Michigan, turkey hunting is a very big deal. With the spring hunting season right around the corner, it is time to apply for the proper hunting license. This year's regular turkey season runs from April 18 to May 31, but there are some limited opportunities for hunters who are itching to get into the woods a little bit earlier.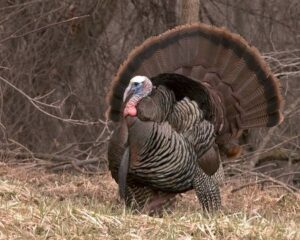 Now through Feb. 1, spring limited-quota turkey hunt applications can be purchased anywhere hunting licenses are sold or you can also find them online. Hunters will be allowed to only purchase one license application for $5, and names will be drawn for licenses on March 1. Licenses are specific to different hunt units, which each have different dates. Full details are available on the Michigan Department of Natural Resources' website. Those hunters who file for these licenses can check and see if their names have been drawn on the DNR hunting drawings page after March 1. Any leftover licenses will then be sold until quotas are met for each hunt unit and hunt period.
If you're looking for the license that offers the longest time and number of locations to hunt in, then you may be interested in Hunt 234. This hunting period lasts from May 2 to May 31, and offers statewide turkey hunting privileges except public lands on the southern Lower Peninsula. These licenses don't require any application, and go on sale March 15 both online and over the counter.
If you are from out of town and are planning to come to Michigan for spring turkey season, you must first obtain a base license for the year. After that, you may purchase a spring turkey license. The base license is available starting March 1 and does not require an application prior to purchase.
Productive Cedar Products offers ground blinds that are the perfect way to stay warm and dry while staged out in the woods. Our blinds will keep you out of the punishing elements so you can focus on landing that critical shot. If you would like more information on our products, give us a call today at 989-727-4902.