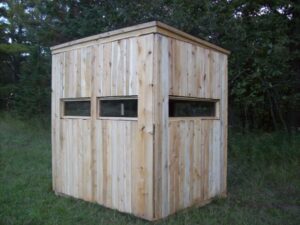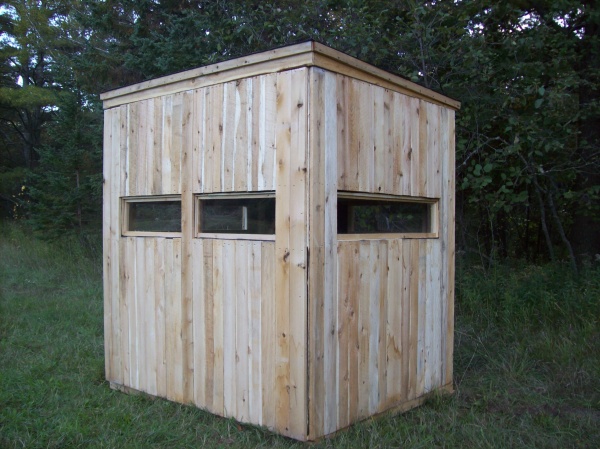 Hunting takes patience and discipline every single year from hunters. Sometimes, you will spend every Saturday morning during hunting season and not get one kill. It can be very frustrating, especially if you're uncomfortable in your tree stand. One of the best ways to prepare yourself for the next hunting season is to make sure that your comfort level as at an all-time high, so even if you have to wait sometime to get that kill, you'll be comfortable out in the wilderness.
How to Increase Comfort Level?
Many hunters don't think of their comfort level when they're out early mornings in the cold and bad weather, but there are ways to increase your comfort level that may make you enjoy the hunt that much more.
Investing in Hunting Deer Blinds
Hunting Deer Blinds that are custom made for you and your desired location is very important. When you invest in a ground blind that has the window for your firearm and a roof over your head, you eliminate the weather elements. This is always a good idea because it can make you focus more on spotting your kill.
Grab New Equipment & Gear
Your hunting equipment and gear is extremely important. This would include your clothing and outdoor jackets. Upgrading this gear can help with your comfort level when you're out hunting. Being comfortable will allow you to focus on the hunt and stay calm.
Attracting New Hunters with Extra Comfort
Many people who have considered getting their hunting license and trying it out get scared away due to the weather elements and sitting outside in cold weather early morning for hours on end. Knowing that you can invest in a ground blind from Productive Cedar Products might actually get you to go out and try hunting for a season.
If you're looking to adjust your hunting strategies and increase your comfort level out in the wild, contact Productive Cedar Products at (989) 727-4902 or visit us online for more information!