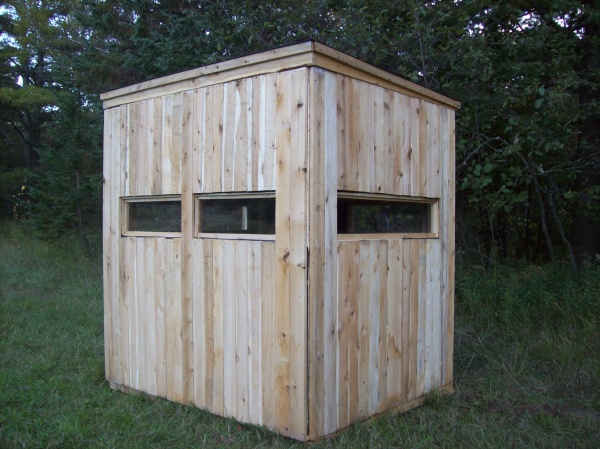 A hunting blind is a valuable tool for hunting because it allows you to hide better from detection of deer in the woods. A two-person seater deer blind can be much better because you won't be alone. Hunting in general can be a lonely activity. Usually, people go out in the woods to their own stand separate from the others they are hunting with.
Here is why a two-person seater deer blind might make hunting a little bit more enjoyable:
Here are the Benefits
A Two Person Seater Deer Blind from Productive Cedar Products is 5 x 6 foot seater allowing for comfortability while hunting in the woods. This product gives you windows on all four sides, so you have perfect viewing of all your surroundings.
The roof that comes with it is a sloping roof that is covered with a 1/8-inch thick 90lb. asphalt stone roof for lasting durability in all weather.
The two-seater allows you plenty of benefits from having company in the blind. The early mornings can be stressful when hunting, so it's always better to enjoy the hunt with your friend or family member. If you're teaching your kid, this is also a great tool. It allows you to give proper and safe lessons on hunting deer in the woods.
Gives you extra comfort and space
Share with another person
Windows on all sides
There is no better way to spend an early morning hunting than with another person next to you in the two-seater deer blind. It can get very lonely if you're out alone not sharing the moment with someone else.
Hunting Deer Blinds
At Productive Cedar Products, we offer a diverse selection of durable wooden ground blinds that are designed to give hunters a leg up on their quarry. Browse our products online or give us a call at (989) 727-4902 today to learn more!