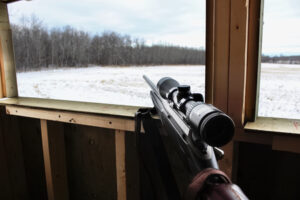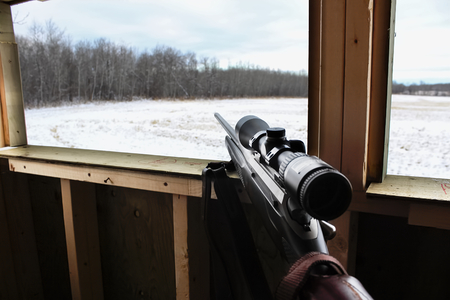 If you own a business in relation to hunting and the outdoors, it may be a good idea to consider becoming a dealer of hunting deer blinds. At Productive Cedar Products, we specialize in building hunting deer blinds from various dimensions and customizations for our customers. We can help your business become a dealer of our products!
Here is What Productive Cedar Products Offers
We market deer blinds and cedar kids' playhouses throughout Michigan, Minnesota, Wisconsin, Mississippi, Texas, Kentucky and Tennessee. We build Cedar Rustic Deer Blinds, Cedar Hinged Window Deer Blinds, Cedar Bow/Rifle Deer Blinds, 5×6 Two Person Seater Deer Blinds, and Small Cedar Garden Sheds.
Our deer blinds are a safe and effective way to bag your next buck without having to climb up a tree stand. Marketing deer blinds is simple because everyone wants the comfort of an enclosed structure while hunting. Being comfortable outdoors in the cold weather is very important to hunters.
The Benefits of Becoming a Dealer
Becoming a dealer for hunting deer blinds comes with great benefits. You will see the demand go up for them in your business from your customers because of the quality and convenience of these structures. A great benefit is that we assemble and build the pieces for you to easily put it together. Many of our customers get creative and build deer hunting platforms to place the deer blind on.
Adding deer blinds to your inventory will give you an advantage over other businesses in the same industry. Deer blinds, unlike trees stands, give you a more concealed structure in the weather. They are fairly mobile, have more room to move around, are less risky, and have better views of the forest considering they are on the ground.
Hunting Deer Blinds
At Productive Cedar Products, we offer a diverse selection of durable wooden ground blinds that are designed to give hunters a leg up on their quarry. Browse our products online or give us a call at (989) 727-4902 today to learn more! If you're looking to becoming a dealer.