If you spend a lot of time hunting, climbing in and out of your tree stand on a regular basis can become a real drag. Plus, most tree stands won't provide you with much protection from the elements. Rather than relying on a tree stand, many people prefer to use a deer blind instead. Deer blinds offer four walls, a floor and a roof and are perfect for those who want to spend all day hunting without being confined to the side of a tree.
While hunting from the comfort of a deer blind can make things convenient for hunters, however, there are going to be times when you want to move your deer blind to a more ideal location. But when should you move your blind?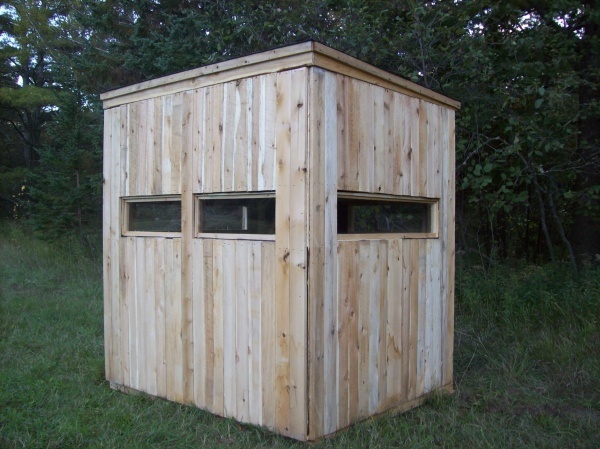 It's always best to relocate your deer blind at times when there's typically low deer movement in the area. The last thing you want to do is scare deer or other wildlife away from your hunting hot spot, so you should select on a time when there's usually not much happening.
You should also create a plan before you start moving a deer blind so that you can get it from point A to point B as quickly as possible. Decide where you want to move it, make sure that you have a clear and set path between where the deer blind is and where it's going to go, and then execute your plan as quickly as you can at an opportune time. By avoiding any major obstacles that could potentially get in the way, you can ensure that you won't disturb the environment or create a spectacle that scares off the wildlife. Plus, the sooner your blind is relocated, the sooner the animals can get acclimated to your blind being a part of their environment, allowing you to get back to hunting sooner.
Productive Cedar Products manufactures some of the best deer blinds in the industry, including our new two-person deer blinds. Our blinds are easy to assemble and – from start to finish – only takes the average hunter about 30 minutes to put one together. You can use them as permanent hunting locations or move them around as often as you'd like. Call us at 989-727-4902 today to learn more about ordering a new deer blind from Productive Cedar Products.