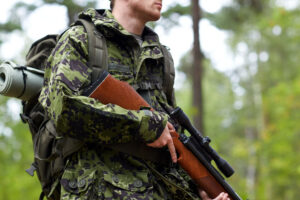 As hunting season quickly approaches, all of us hunters start getting our things together and ready for the yearly hunt. One of the most important things when it comes to hunting is being prepared for going out to hunt. Hunters usually are thinking about their next hunt all-year log, but as we get into the Fall season, it's time to get everything in order.
Here are some tips to be prepared for this hunting season:
Organize Your Hunting Equipment
One of the most important things to do is to organize your hunting gear and equipment a head of time before the hunting season. Make sure your firearms are cleaned and maintained and ready to be used. Get all of your ammo ready, as well as clothing and other gear.
Scout Your Locations
Scouting your hunting locations in advance is vital to the hunt. Even if you have a plot of land that you hunt on yearly, it's important that you've been setting up cameras to see the movement of the deer in the area. If you don't have any cameras set up, make sure you have them up and running earlier on next year before the next hunting season.
Schedule Your Hunts
Make sure that you know exactly when you'll be getting out to hunt. Plan out your weekend mornings, to ensure set times. This will help you to be prepared the night before a big hunt. You never want to be unprepared and decide the next morning that you'll be going out that day.
Make Sure Your Hunting Blind is in Good Condition
The spot where you hunt from is crucial. Early on in the fall season, it's important to make sure your hunting blind is in good condition and in the proper location. This goes along with the scouting routine. If you are looking for a new hunting deer blind, look no further. Contact Productive Cedar Products at 989-727-4902 today or visit us online for more information!